---
Biographical Sketch of Dan E. Moldea


©The Washington Lawyer
"Dan Moldea's reporting in general on organized crime
and American politics is in a class by itself. . . .
Courageous and groundbreaking work."

--Sally Denton and Roger Morris,
The Money and the Power:
The Making of Las Vegas and Its Hold on America (Knopf, 2001)
---
Dan E. Moldea has been an independent crime reporter
since October 1974. Click the following book covers and links
to review specific details about his career:
---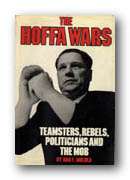 The Hoffa Wars:
Teamsters, Rebels, Politicians and the Mob (1978)
The Hoffa Wars, published by Paddington Press in August 1978, chronicled the rise and fall of former Teamsters general president Jimmy Hoffa. In this book, according to the Associated Press, Moldea was the first to present the case that Hoffa and two Mafia figures--Carlos Marcello of Louisiana and Santo Trafficante of Florida--were involved in the assassination of President John F. Kennedy. A year after Moldea's work was published, the U.S. House Select Committee on Assassinations came to the same conclusion in its final report. In January 1992, Frank Ragano, the attorney who represented Hoffa, Marcello, and Trafficante, confessed that he was a principal in the Hoffa-Marcello-Trafficante murder plot against the president. Newsweek also credited the first reporting on this matter to Moldea, "who made the Teamsters-JFK-Ragano link in his 1978 book, The Hoffa Wars."
Moldea also revealed new details about the CIA-Mafia plots to murder Cuban premier Fidel Castro, as well as excerpts from his exclusive interviews with the men identified by the FBI as Hoffa's killers, including Salvatore Briguglio, the alleged triggerman. Further, the book explained the turbulent history of the rank and file reform movement within the Teamsters Union.
A blatant attempt to suppress Moldea's book--detailed in a June 29, 1978, New York Times article--was unsuccessful. Times literary writer Herbert Mitgang wrote, "Publishing lawyers said that the attempted delay of the Moldea book was one of the first examples of [a] possible loss of independence--with implicit censorship--where there is a conflict on a controversial nonfiction book."
Despite the controversy, The Hoffa Wars was selected by the Book-of-the-Month Club and syndicated by the New York Times. The book was published in mass market paperback by Grosset and Dunlap in September 1979 after three hardcover printings. It has also been translated into French, Italian, and Japanese. Retitled, The Hoffa Wars: The Rise and Fall of Jimmy Hoffa, the book was re-released in January 1993.
Commenting on The Hoffa Wars, the Chicago Tribune described it as being "as extensively researched a volume as one is likely to come across in the field." The Wall Street Journal wrote, "Mr. Moldea's view of [the Hoffa] wars, which reached its greatest intensity when Robert Kennedy was Attorney General, may explain not only Mr. Hoffa's disappearance but the assassination of John Kennedy as well." The Washington Post stated, "If Moldea were a prizefighter, he would be a kind of Rocky Graziano. He never, never quits punching. Moldea never relents." New York magazine wrote that it was "passionate, detailed, and coherent. . . .The superiority of the Moldea book lies in the inherent drama of the unfolding history." The Christian Science Monitor called it, "well-documented, detailed, and terrifying." The Village Voice said that the book was "a fascinating inside history of the union, its triumphs and corruption." The Houston Post stated that The Hoffa Wars was "definitive and will likely serve as the touchstone for all future speculation and books exploring Hoffa's fate." Convoy, the voice of the Teamsters' rank and file reform movement, added, "Moldea provides a very valuable contribution. He helps explain the rank and file tradition for today's reform movements. He understands that tradition, because he's no outsider to it."
---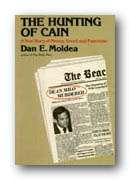 The Hunting of Cain:
A True Story of Money, Greed and Fratricide (1983)
Moldea's second book, published by Atheneum in June 1983, was The Hunting of Cain, which detailed the police investigation of the 1980 contract murder of corporate executive Constantine "Dean" Milo in Bath, Ohio. During his investigation, Moldea obtained taped confessions from three of the eleven conspirators involved in the murder. St. Martin's Press released the book in mass market paperback in April 1988.
The Washington Post said that The Hunting of Cain was "tough, resourceful, and intelligent . . . an impeccable job of research and storytelling." The Akron Beacon Journal, which covered the story for two years, described it as "a God's eye view, fascinating and horrifying. . . . The Hunting of Cain should not be ignored by any truthseeker." The Richmond Times-Dispatch called it "a book that could serve as a textbook on the methods of investigative reporting." Calling Moldea "a master of investigative research," the Chicago Sun-Times wrote, "Moldea won high marks for documentation and detail in The Hoffa Wars. In The Hunting of Cain, he repeats his zealous devotion to fact-finding." Columnist Jack Anderson added, "In the best tradition of investigative reporters, Moldea unravels a fascinating tale of greed and treachery. Moldea has an uncanny knack for placing the reader among the participants. His trained eye for detail is evident in virtually every page. Characters come to life."
---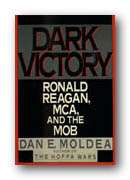 Dark Victory:
Ronald Reagan, MCA and the Mob (1986)
Moldea's third book, Dark Victory, was published by Viking Press in August 1986. It was on the Los Angeles Times best-seller list for three months. The principal characters in the book were President Ronald Reagan; Lew Wasserman, the chairman of the Music Corporation of America (MCA), the entertainment conglomerate (which has has been renamed Universal); and Sidney Korshak, the link between the legitimate business world and organized crime. The centerpiece of the book, which detailed the Mafia's involvement in Hollywood, was the first-time publication of Ronald Reagan's secret testimony before a federal grand jury in 1962. Moldea alleged that Reagan, via his talent agency, MCA, had maintained ties to major organized crime figures throughout his career, charging that the Reagan Administration's wars on crime and drugs were nothing more than charades and public relations campaigns.
Remarkably, even though MCA was the key to Reagan's rise from actor to U.S. President, no previous book or biography about Reagan had even addressed this subject. Moldea's book was the first.
Dark Victory was released in trade paperback by Penguin Books in May 1987. Included in this edition was a postscript dovetailing Moldea's charges with details of the Reagan Administration's Iran/Contra scandal that were revealed after the hardback was published. Specifically, Moldea predicted that the scandal "is going to wind up as a series of multimillion dollar drug deals involving right-wing ideologues who sold drugs to raise money for the Contras as part of their eleemosynary activities. But more prominently, there were those who were more mercenary, selling drugs for profit, using the Contras as a cover for their illicit operations."
The Los Angeles Times wrote, "Dark Victory is indeed a victory for author Moldea. He has, through sheer tenacity, amassed an avalanche of ominous and unnerving facts. It's a book about power, ego and the American way. Moldea has shown us what we don't want to see." Library Journal said, "Using previously classified documents, crime reporter Moldea spins several tales in this extraordinary book, principally the rise of the Music Corporation of America (MCA) from a fledgling band-booking company in 1924 to Hollywood's most powerful TV, film, and recording conglomerate, and the intertwined journey of MCA client Reagan from mediocre actor to U.S. President." The San Francisco Chronicle stated that, "The whole saga reaches a critical mass of sleaze. . . . [Moldea] has woven enough threads to call into serious question the conduct of the highest office in America." American Film said, "Actually, Moldea tells three separate but tangential stories: organized crime's infiltration of legitimate business and labor, the meteoric rise of the entertainment conglomerate MCA, and the jet-propelled ascension of a somewhat passe movie actor to the president of the United States. These stories have been abundantly researched and are set forth in exquisite detail." The Dallas Morning News wrote, "Moldea's exhaustive expose of MCA is one of the most explosive books of the decade."
And, in Gus Russo's 2006 book, Supermob: How Sidney Korshak and His Criminal Associates Became America's Hidden Power Brokers, the author wrote: "Dark Victory . . . was the most courageous, and well-researched, indictment of a sitting president and his power base in history."
---
Interference:
How Organized Crime Influences Professional Football (1989)
Moldea's fourth book, Interference, was released by William Morrow & Company in August 1989 and went into three hardcover printings. It chronicled the long-standing relationship between the National Football League and organized crime, which has resulted in no fewer than twenty-six past and present NFL team owners with documented ties to either the gambling community or the organized crime syndicate, evidence of no fewer than seventy fixed professional football games, and the suppression of no fewer than fifty legitimate law enforcement investigations of corruption within the NFL. Moldea also charged that legalizing sports gambling will cause a proliferation of illegal bookmaking and organized crime activity; and that the illegal gambling economy has become an adjunct to the First Amendment because of the insistence by the sports media to print and broadcast the betting line and to hire oddsmakers and handicappers for the purpose of predicting the outcomes of games.
In recommending the book, the Gold Sheet, nationally-recognized as the "bible" for America's sports gamblers, wrote, "Interference shreds the sanctimonious NFL facade and exposes the league's hierarchy for what it really is--a bunch of wheeler-dealers who are in bed with the very associations they publicly denounce. Fascinating reading." The Las Vegas Review-Journal wrote, "Book stores here are having problems meeting the demand for copies of Dan E. Moldea's hot-selling hardback, Interference, and with good reason--the index reads a little bit like a 'Who's Who' of Las Vegas." In a second review, the Review-Journal added, "The best book on the NFL's connection to the mob and the American gambling scene was Dan Moldea's groundbreaking Interference. Moldea tore apart the league's papier-mache image and illustrated that, without gamblers, it would have remained on the sandlots." The Boston Herald stated, "Stand by for some fascinating assertions made by Dan Moldea, who this time. . . colorfully describes how the underworld reaches into NFL locker rooms and boardrooms for inside information. He describes the 'outlaw line' as part of the game's very fabric." The San Francisco Chronicle said, "What does come through in Interference is that mob contacts within the NFL appear to be as subtle and profitable as insider trading on Wall Street. . . . Learning about this 'infiltration' by Mafia players makes Moldea's book quite a page-turner." The Rocky Mountain News wrote, "This book, which details the influence of gambling and the link to organized crime in the NFL, is credible for one particular reason: It indicts the owners of the league more than the players and exposes the NFL for the gambling machine that it is." The Los Angeles Times said, "Interference is like a hard-nosed fullback, . . . packed with names, dates and places, hitting the holes until the defense--one's incredulity--gives way. The weight of evidence is overwhelming." Keith Olbermann, anchorman for ESPN Sports, stated: "Moldea has written perhaps the most important sports book in the history of the language."
---
Moldea v. The New York Times (1989-1994)
The reaction to Interference by the sports media, which Moldea openly criticized, was so fierce that the March/April 1990 issue of the Columbia Journalism Review published an article, detailing Moldea's battles with Gerald Eskenazi, who wrote a critical review of the book for the New York Times Book Review. "In the prologue to Interference," CJR reported, "Moldea had predicted that the National Football League would 'send its front line of defense, the loyal sportswriters, to attack the messenger.' Eskenazi, he says, was beholden to the football establishment."
In the review, Eskenazi, a NFL beat reporter for the Times, clearly misrepresented what Moldea wrote and didn't write in the book. He claimed that Moldea alleged certain facts he never did; and he charged that Moldea omitted specific facts that were clearly in the book.
In a second look at the controversy over the review, the Columbia Journalism Review insisted, "Moldea has reason to be upset . . . [A]fter comparing what the book says with what the review says it says, one might conclude that Eskenazi was some distance from Pulitzer territory."
In the Nation, columnist John Leonard, a former editor of the New York Times Book Review, wrote, "I've read Interference, and Gerald Eskenazi's review of it, and if we are to deplore sloppy journalism we must admit that sloppy reviewing is one of its drearier subdivisions."
Moldea had requested a retraction of the Times's review, then a correction, and finally the publication of his letter to the editor refuting the review. The Times denied all of these requests.
Carlin Romano, the president of the National Book Critics Circle (NBCC), told the Washington Post, "None of the big media outfits seem to take seriously that it may be Moldea who's on the right side of freedom of expression here. His argument--that he and authors like him have little chance to respond to book reviews in major publications--is well taken."
On August 23, 1990, Moldea filed a $10 million libel suit against the New York Times in the U.S. District Court in Washington D.C. On January 31, 1992, a federal judge dismissed the suit; Moldea's attorneys immediately appealed.
On February 18, 1994, the U.S. Court of Appeals for the D.C. Circuit overturned the lower court decision in a strongly-worded opinion; thus, reinstating the case. The Legal Times stated, "[T]he Moldea ruling will most likely prompt book reviewers to do more factual homework, a habit the First Amendment cherishes. And to the extent the decision chills reviews that maliciously and factually mislead the reader--the proof required for damage recovery when the book author is a public figure--it chills what ought to be chilled."
Nevertheless, the appellate court's decision touched off a firestorm of apocalyptic editorials and cataclysmic protest from the general media. The Wall Street Journal reported, "The media are up in arms over the panel's decision, pointing to a dissenting judge's assertion that it could 'open up the entire arena of artistic criticism to mass defamation suits.'" Another article in the Nation replied, "Contributing to the pile-on tactics, both big corporate media and putative defenders of free expression strafed Moldea from the start, with little attempt to understand Moldea's side of the case."
Then, on May 3, 1994, just eleven weeks after the controversial opinion and in an unprecedented act, the same three-judge panel--citing no new evidence or legal precedents--reversed itself, upholding the lower court dismissal. "I am amazed," Professor Rodney Smolla, a top First Amendment expert told the Los Angeles Times. 'I've never heard of one like that in my life. I've heard of circuit conflicts but not an interpersonality split." Summarizing the court's decision in what the appellate judges called Moldea II, the Wall Street Journal noted, "Even if a reviewer is trying to damage an author's reputation, there may be nothing the courts can do about it, 'at least not without unacceptably interfering with free speech,' [a judge] asserted."
In its own report on Moldea II, the New York Times quoted Moldea as saying, "These judges spent over six months reviewing the case history as well as my book. . . . On that basis, they ruled in our favor. Since then, the only new contributions have been the avalanche of misleading articles and editorials overreacting to this decision. I think it's legitimate to question what impact all of that had on this very bizarre reversal."
On August 1, 1994, Moldea's attorneys filed a Petition for Writ of Certiorari with the United States Supreme Court. On October 3, in another unprecedented moment in judicial history, the High Court refused to review any of the nearly 1,700 newly-petitioned cases pending before it, including Moldea. The New York Times described it as "the day the Supreme Court of the United States said 'no.'"
"Now that the Supreme Court has turned down Moldea v. New York Times, managing with a single 'Denied!' to leave the law on criticism and libel a mess and the Court's cozy relations with the Times uninjured," wrote Carlin Romano in his November 1994 president's letter to the NBCC membership, "we can all return to being wild and (safely) woolly-headed book critics."
For a detailed analysis of this case, see Moldea v. New York Times: The Untold Story.
---
The Killing of Robert F. Kennedy:
An Investigation of Motive, Means, and Opportunity (1995)
In June 1987, Moldea published a cover story for Regardie's magazine about the June 1968 murder of Senator Robert Kennedy, hoping to help force open the official case file, which had been sealed by the Los Angeles Police Department for nearly twenty years. At first look, the LAPD's probe of the Kennedy murder appeared to provide extremely persuasive evidence of convicted assassin Sirhan Sirhan's guilt. But, simultaneously, a close study of the controversies in the case appeared to provide equally persuasive evidence that a second gun may have been fired at the crime scene. This evidence consisted of:
* A flawless coroner's autopsy and the LAPD's own muzzle distance tests, which demonstrated that Kennedy's wounds had been caused by a weapon fired from point-blank range--six inches or less. Yet, not a single eyewitness at the crime scene ever saw Sirhan's gun get that close.
* An official FBI report and accompanying photographs taken at the crime scene, which indicated that four bullet holes had been discovered in Sirhan's line of fire. Sirhan only had an eight-shot revolver, and all eight bullets had been accounted for: three shots hit Kennedy; one bullet was removed from each of the other five victims, all of whom survived.
* A court-appointed firearms panel that refired Sirhan's gun seven years after the murder. Although the experts could match the three intact victim bullets with each other, they were unable to match any of these victim bullets with the 1975 test shots.
* The presence of a security guard--who admitted to extreme right-wing views, worked for George Wallace, and hated the Kennedy family--standing directly behind Senator Kennedy with a gun in his hand and powder burns on his face. In the Regardie's article, Moldea published his exclusive interview with the guard, who clearly had motive, means, and opportunity.
While the article was still on newsstands, the City of Los Angeles finally announced that it would release the 50,000-document investigative file on the Kennedy case. However, after the files were made public, it became clear that many documents and photographs were missing or had been mysteriously destroyed; thus, suspicions about the LAPD's investigation and ultimate conclusions continued.
After being criticized by LAPD homicide detectives for relying on the statements of eyewitnesses who "are not trained or experienced or qualified to make judgments" about what they saw at the crime scene, Moldea began locating and interviewing over a hundred law enforcement personnel who were "trained, experienced, and qualified" and directly involved in the original, official investigation.
To his surprise, he received nearly all of his best evidence of a possible second gunman from many of these officials--who identified what appeared to have been extra bullets at the crime scene, essentially corroborating the earlier official FBI report and its accompanying photographs.
On the basis of this new evidence, Moldea wrote a second story for the Washington Post on May 13, 1990, "RFK's Murder: A Second Gun?" In this article, Moldea concluded: "[I]t would be a mistake to rush to quick or simplistic judgments concerning the origin of additional assassination gunshots. The importance and complexity of this matter demand that it be examined impartially be a reconstituted official investigation." Also, three days later, this article served as the foundation for a half-hour segment on NBC's Unsolved Mysteries.
However, it was not until he received the backing of a major publisher, W. W. Norton & Company, that he could do what was necessary to resolve his own questions about this case.
Released by Norton in June 1995, Moldea's The Killing of Robert F. Kennedy:An Investigation of Motive, Means, and Opportunity chronicled the official case history, the subsequent controversies, and, finally, the author's own investigation, which included the police interviews, a polygraph test with the security guard, and a series of exclusive prison interviews with Sirhan Sirhan. After explaining the reasons for the conflicting evidence in the case in the book's final chapter, Moldea concluded, "Sirhan Bishara Sirhan consciously and knowingly murdered Senator Robert Kennedy, and he acted alone." Norton published the trade paperback edition of the book in March 1997.
In a major news story, Newsweek stated, "If there had been a conspiracy to assassinate Robert F. Kennedy, as many people believe, Dan Moldea probably would have found it. . . . Moldea shows that simple (and sometimes hilarious) human error explain these suspicious coincidences. . . . If this reporting doesn't seal the case, Moldea's chilling prison interviews with Sirhan do." The Boston Globe wrote, "Resisting the temptation to trade in today's hot market for conspiracy, Moldea crafted instead a nonfiction version of a Columbo movie, in which the murderer is known from the opening scene and the grip of the story comes from the twists and turns of his investigation: a howdunit more than whodunit. . . . That Moldea could carry off such a trick is a testament to his skill as a writer and investigator." The St. Louis Post-Dispatch said, "The book is a triumph in several ways. The first triumph is stylistic. . . . The second triumph is ethical. . . . The third triumph is substantive. . . . Readers who want to reward responsible investigative journalism ought to buy this book." The San Francisco Chronicle added, "Moldea's book is an act of courage. . . . Many writers would have simply abandoned the project when they discovered that their fundamental views about a subject they had researched for years were wrong. That Moldea did not is greatly to his credit. His book will serve future historians well." The San Francisco Examiner commented, "[Moldea's] research is impeccable . . . the legwork in first-rate." Booklist said, "Detailed and definitive, Moldea's investigation might close the book on the tragedy."
And the New York Times, in a major daily review by Christopher Lehmann-Haupt on May 25, 1995, described the book as, "Carefully reasoned, ultimately persuasive, dramatic. . . . The author meticulously dissects how the various disputes arose and how critics were drawn into the orbit of the case. . . . The cleverness of [Moldea's] strategy in the book lies in his playing so effectively the part of devil's advocate. . . . His book should be read, not so much for the irrefutability of its conclusions as for the way the author has brought order out of a chaotic tale and turned an appalling tatter of history into an emblem of our misshapen times."
A second review in the New York Times Book Review described the book as "a persuasive reexamination of the assassination . . . amply supported by prodigious research," adding, "Beyond presenting what is likely to be the best understanding of what actually happened on June 5, 1968 . . . [t]his book presents a remarkable turnaround for a writer who had partly staked his reputation on the existence of a second shooter. But because of the honesty and logic with which he approaches his study, Mr. Moldea's journalistic instincts have never looked sharper. . . . [T]his is the best written of his books, finished in a clear and easy style."
In Evan Thomas's 2000 bestseller, Robert Kennedy: His Life, the author wrote: "There are various conspiracy theories about RFK's assassination. I was persuaded by Dan Moldea's The Killing of Robert F. Kennedy that they are bogus."
---

Evidence Dismissed:
The Inside Story of the Police Investigation of O.J. Simpson (1997)

In his first published collaboration book, Moldea teamed up with Los Angeles Police Department homicide detectives Tom Lange and Philip Vannatter, the lead investigators in the O.J. Simpson murder case. Interestingly, the two detectives, who didn't want a shill writing their story, selected Moldea because of his previous criticism of the LAPD. The book was published in hardback by Pocket Books in January 1997; the paperback edition was released in August 1997.

Football legend-turned-actor Simpson had been charged with the June 12, 1994, murders of his ex-wife, Nicole Brown, and her friend, Ronald Goldman. Simpson was acquitted by a jury in his criminal case in October 1995. However, a second jury in the subsequent wrongful death civil suit filed by the victims' families found Simpson liable for the murders in February 1997, just a few days after the release of the book.

Featured in Evidence Dismissed was evidence collected by the detectives which prosecutors had decided not to present during its losing effort in the criminal case. This evidence included the detectives' June 13 interview with Simpson, who made several conflicting statements regarding his whereabouts on the night of the murders and how he had injured his left hand; Lange's dramatic conversation with a suicidal Simpson during the June 17 Bronco chase, as well as a variety of key witnesses who were never called to testify during the prosecution's case.

By the end of the criminal trial, Simpson's defense team had accused both Lange and Vannatter of participating in a police conspiracy to frame Simpson, along with the racist cop Mark Fuhrman, who later pleaded "no contest" to a perjury charge for lying during his sworn testimony. The prosecutors in the case, seeing Fuhrman and the LAPD on trial along with Simpson, abandoned Lange and Vannatter and, like the defense legal team, used the detectives as their foil. Lange and Vannatter were unable to defend themselves publicly, because of an earlier gag order imposed upon them by LAPD Chief Willie Williams.

Essentially, Evidence Dismissed served as the first real defense of their activities and decisions, as well as a detailed blow-by-blow account of what they knew, when they knew it, and what they did when they found out about it.

The book spent five weeks on the New York Times Best-Seller List, as well as the best-seller lists of the Wall Street Journal, USA Today, Publishers Weekly, the Los Angeles Times, and the Washington Post, among others.

Remarkably, despite its obvious success, the book received only a small handful of reviews. In one of the few, The New York Times Book Review described Lange and Vannatter as "O.J. Simpson's newly rehabilitated accusers," adding, "They present their investigation, finally without interruption or cross-examination. . . . Detectives Lange and Vannatter do have a passion for documentation--a good thing, in their line of work." The Akron Beacon Journal stated: "In his sixth book, Moldea has smashed the ball over the center field fence with his keen analysis of evidence and his clear writing."
---

A Washington Tragedy:
How the Death of Vincent Foster Ignited a Political Firestorm (1998)

In the midst of Detectives Lange and Vannatter's media war with Detective Fuhrman, who had written his own book about the Simpson case, Fuhrman's publisher, Regnery Publishing approached Moldea and asked him to write a book about the death of Vincent Foster, the White House attorney who had been found shot to death at Fort Marcy Park in northern Virginia on July 20, 1993. Regnery had recently rejected previous book proposals on the Foster case by Foster's secretary, Linda Tripp, and Fuhrman, who believed that Foster had been murdered. (Both Tripp and Fuhrman were represented by literary agent Lucianne Goldberg.)

Jumping into the fray, Moldea accepted Regnery's offer and interviewed every officer and official from the U.S. Park Police, which had jurisdiction at the Foster crime scene and conducted the formal investigation. The USPP concluded that Foster had committed suicide.

Just prior to the official search of Foster's office two days after his death, White House Counsel Bernard Nussbaum refused to permit representatives from the USPP and the Department of Justice to participate in the search, as previously agreed. Then, four days later, another White House attorney discovered a torn-up note in Foster's briefcase, which had supposedly been examined during the official search. The White House didn't notify the USPP about the note until thirty hours after it was found.

In his story about the official investigations of Foster's death, Moldea--who concluded the Foster had, indeed, killed himself--chronicled how these White House missteps led to erroneous media stories that files had been illegally removed from Foster's office, which led to charges that these files were Whitewater related, which led to the appointment of independent counsel Robert Fiske, which led to an oversight hearing by the Senate Banking Committee, which led to the firing of Fiske and the hiring of Kenneth Starr as the second independent counsel, which led to the creation of the Senate Whitewater Committee, which led to the return to the Starr investigation, which led to allegations of President Bill Clinton's relationship with former White House intern Monica Lewinsky.

When Moldea submitted his manuscript about the right-wing conspiracy against the Clintons, his publisher--Regnery Publishing, well-known as a conservative publisher of anti-Clinton books--greeted it with little enthusiasm. For a brief period of time, Moldea, who clashed with the publishing house's editorial staff, believed that his book might not be released. However, the project was saved by Regnery's president, Alfred Regnery--who protected the work and insisted that it be published as written.

A Washington Tragedy was released in April 1998 in the midst of the Monica Lewinsky scandal--which had been orchestrated by Linda Tripp and Lucianne Goldberg--and Starr's continued investigation of Whitewater.

Calling the book "a smart, chronological appraisal" of all the investigations of Foster's suicide, the Washington Post stated in its review: "Although Moldea, a crime reporter of considerable repute and experience, uses his own investigations to clear up some of the troublesome questions about Foster's death, for the most part he is simply a neutral narrator, a levelheaded guide." The Arkansas Democrat-Gazette, Clinton's hometown newspaper, wrote: "Mindful of Moldea's reputation for accuracy and incorruptibility--books on Jimmy Hoffa and the Teamsters, the influence of organized crime on pro football, and the assassination of Robert F. Kennedy have won wide acclaim--Regnery approached him to write about the Foster suicide. His book concludes that the Foster investigation was 'a no-brainer,' and that ugly rumors about his death were fueled by politically-motivated hack journalists in the pay of billionaire zealot Richard Mellon Scaife. Such conclusions, of course, didn't make Regnery very happy." The Legal Times commented that A Washington Tragedy was "superbly reported, a fascinating examination. . . . Readers who want to reward responsible rather than sensational reporting ought to buy Moldea's books."

In Joe Conason and Gene Lyons's best-selling book, The Hunting of the President (St. Martin's, 2000), the authors wrote: "Apart from the Fiske and Starr Reports, the most accurate, comprehensive account of the Foster suicide and its aftermath is A Washington Tragedy: How the Death of Vincent Foster Ignited a Political Firestorm, by Dan E. Moldea."

Also, Moldea discusses the Foster case in the 2004 film version of The Hunting of the President, directed by Harry Thomason.

In its review of the documentary, the Seattle Times, stated: "The last third of the film is devoted to its most important accusation: How this campaign from the right came to dominate the post-Watergate, post-cable TV media. The most damning talking head may be Dan Moldea, author of several books debunking conspiracy theories of both the left and right, who calls the press coverage of the Vincent Foster case "the most corrupt act of journalism I have ever seen."
---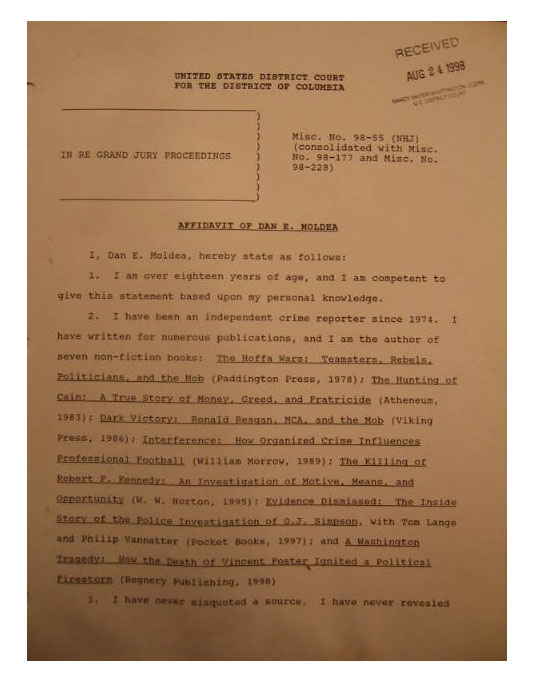 The OIC Leaks Controversy
Prior to the release of A Washington Tragedy, Moldea had never published anything about President Bill Clinton or his administration, even though he had voted him in 1992 and 1996.
The Foster case was an eye-opening, life-altering experience for Moldea. Through his research, he had collected clear evidence that a dishonest, money-grubbing cabal of Clinton-haters--who shared information, covered up each other's mistakes, fabricated evidence, and received their funding from the same sources--had tried to portray Foster's suicide as a murder in a cynical effort to undermine the authority of the Clinton White House.
Through this, Moldea realized what the President had been up against since his first inauguration in 1993: His political enemies were prepared to do anything--and use anything--to remove him from office. Consequently, when the Lewinsky scandal erupted in January 1998, Moldea decided to take sides and became an uninvited bit player in the war between the President and his enemies. Upon the release of his book about Foster's suicide in April, he publicly announced his support for the President, along with his criticism of the Office of the Independent Counsel (OIC), during radio and television appearances.
On May 19, 1998, during a speech at the Martin Luther King Library in downtown Washington, which was later broadcast by CNN, Moldea alleged that the OIC routinely leaked non-public information on an off-the-record basis to a selected group of journalists, many of whom had become shills and stalking horses for Kenneth Starr and the OIC. He based these charges on his on-the-record conversations with members of the OIC staff during his research for the Foster book.
Like Moldea, these journalists had taken sides in the dispute; but, unlike Moldea, they did not announce their biases, continuing instead to hide behind the First Amendment and to report for their news organizations under the false guise of objectivity.
On May 27, during a television appearance on MSNBC, Moldea said, "I insist that this is not a fair investigation [of the President], and I believe that many reporters are becoming complicit in this particular situation." Moldea also charged that some journalists had become "cheerleaders" for Starr's investigation and needed the President's removal from office in order to justify their abuses and excesses.
On June 6, the National Journal reported: "Indeed, President Clinton believes that the independent counsel is breaking the law with leaks to reporters—and that the Washington Post and the New York Times are covering it up, [White House press secretary Mike] McCurry said in an interview. '[President Clinton] asked me the other day why do the Washington Post and the New York Times cover up Dan Moldea and not write about that?'"
Meantime, Moldea had promised that, if subpoenaed, he would cooperate with any investigation of the leaks, including the OIC's own reported internal review. Not surprisingly, the OIC, which claimed to be in the midst of an investigation of the illegal leaks, never contacted him.
Then, after the release of an article in Brill's Content in mid-June, evidence evolved, showing that some of these journalists had taken information from their own sources and actually fed it to the OIC, which later identified these reporters in court records as confidential informants.
In late July, in response to what many now considered a cooperative effort between OIC prosecutors and this group of Washington reporters, Moldea reluctantly revealed that he had legally tape recorded his on-the-record conversations with Starr's two deputies, Hickman Ewing and Jackie Bennett, upon whom he had based his original allegations about the OIC leaks.
On August 24, 1998--a week after the President's appearance before the OIC's federal grand jury--Moldea attached the transcripts of these two conversations to an affidavit he filed with U.S. District Judge Norma Holloway Johnson, who had already ordered that Starr and the OIC be investigated for allegedly leaking secret information, illegally, to its stable of reporters.
(The affidavit and attachments may be reviewed by clicking "Affidavit on OIC Leaks," as well as Judge Johnson's list of 24 allegedly illegal leaks.)
In his 1998 bestseller, And the Horse He Rode In On, Clinton defender James Carville wrote: "One journalist finally had the temerity to step forward and explain how all this sensitive information had been coming out into the light of day. Dan Moldea, a respected crime reporter with more than seven exhaustively investigated books under his belt, heard one of Starr's emphatic denials and was so disgusted that he told his tale."
---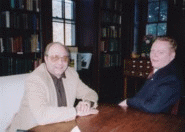 The Flynt Project
On November 23, 1998--as the OIC leaks investigation proceeded and the President's impeachment appeared inevitable over what many considered the criminalization of his personal life--a representative of Larry Flynt approached Moldea with an offer to investigate hypocrisy among the President's critics. Specific targets were those who had conflicting standards of private behavior for public officials: One for those they liked and another for those they didn't like. Earlier, on October 4, Flynt had placed a full-page ad in the Washington Post, offering "up to a million dollars" to those who could provide proof of such hypocrisy.
Even though Moldea had never targeted the private life of any public figure before, he accepted the assignment and was responsible for, among other investigations, the Flynt-backed probe of U.S. House Speaker-designate Bob Livingston (R-Louisiana), who announced his resignation from Congress on December 19, the same day as the impeachment of the President.
In the wake of the political bloodbath on December 19 and as the impeachment matter headed for trial in the U.S. Senate, Maureen Dowd, a columnist for the New York Times, wrote: "Ordinarily one would feel sorry for Mr. Livingston being outed. But the Republicans have brought on themselves this sexual doomsday machine of Larry Flynt . . . by focusing so single-mindedly on Mr. Clinton's sex life."
The Los Angeles Times added: "Would it be at all ironic, then, if it turns out the white knight in this current round of sexual McCarthyism is the pornographer Larry Flynt. . . . Yet, if you believe him, Flynt would rather not publish the dirt he bought with his million-dollar reward. In fact, he says, his intent is to stop the prying and probing into private sex lives altogether by applying his own brand of mutually assured destruction."
After Moldea's role was revealed by Newsweek as the Senate trial of the President began, Flynt and Moldea were widely accused of political terrorism with their campaign. Among other members of Congress, Senator Larry Craig (R-Idaho) insisted: "Intimidation is something we have to resist. You don't negotiate with terrorists. This is almost a terrorist-like tactic being used here."
When asked what he thought about the Flynt project, Senator Robert Torricelli (D-New Jersey) replied, "I think that--in fairness, if people are going to be involved in impeaching the President of the United States and the root cause is an extramarital affair--the chairman or a leader of the Congress engaged in that effort has to assume that, if they are similarly vulnerable, it will be exposed. I think, it is relevant as a matter of hypocrisy."
Senator Frank Lautenberg, also a New Jersey Democrat, added, "Larry Flynt says his mission is against hypocrisy, and I think that's a pretty good mission."
Bill Bennett, a self-appointed arbiter of American values and a member of the board of directors of one of Richard Scaife's foundations, arrogantly lamented, "The American people—in their wisdom, thanks to White House spin and other things—regard Larry Flynt more favorably than they regard Ken Starr. So much for the wisdom of the American people." (Public-opinion surveys taken in the midst of the impeachment trial also gave Flynt higher approval ratings than the Republican Congress.)
Still alleging a relationship between the White House and the Flynt team, Senator Orrin Hatch (R-Utah) insisted, "I don't know anybody who's hiring these tough, mean investigators like has been done for the President." In fact, there was no relationship between the White House and the Flynt Project.
"I don't think there's anybody on our team who's getting much joy out of this," Moldea told the Washington Times. "When you start hurting families, that's something that makes you pause and think about what's going on. But at the same time, I just haven't seen any mercy shown towards Clinton—I mean, none, zero."
Prompted by the right-wing press—the Washington Times, the New York Post, the Wall Street Journal's editorial page and Fox-TV, along with televangelist Jerry Falwell and beneficiaries of Richard Scaife's grant money, among others—the Republican National Committee and the Landmark Legal Foundation filed formal complaints with the Criminal Division of the U.S. Department of Justice, charging Flynt and Moldea with obstructing the impeachment trial, blackmail, and jury-tampering.
Of course, Flynt and Moldea denied the charges, which were not pressed.
Moldea voluntarily left the Flynt operation on January 22, 1999, in the midst of the Senate trial--after Senator Robert Byrd (D-West Virginia) announced earlier in the day that he planned to propose a resolution to dismiss all charges against the President. Moldea assumed then that the President would be acquitted, which he was on February 12.
Two days after the President's acquittal, the New York Times reported: "The shock waves of the Livingston resignation spread far beyond the West Wing of the White House, and had a sobering effect on members of Congress of both parties who might have been contemplating calling for Mr. Clinton to step down in the aftermath of the impeachment vote.
"Fearful of the entire government unraveling, very few members of Congress joined a clamor for Mr. Clinton's resignation."
Carol Lloyd of Salon, who published a story about the Flynt Project, quoted Moldea, saying: "Since the beginning of his project Larry demonstrated restraint and compassion. He demanded the highest standards of documentation and responsibility. I believe that he was effective. History will cite the resignation of Bob Livingston as well as Larry's role in that decision as the critical moment that diffused the entire impeachment process, and I'm proud to have been associated with him."
In his controversial best-selling book, American Rhapsody (Knopf, 2000), author Joe Eszterhas published a chapter, "Larry Flynt Saves the Day," in which he wrote: "The pornographer saved the president by threatening to reveal other acts of pornography committed by--this time Republican--politicians. Larry Flynt was a hero, a self-appointed, self-financed Kenneth W. Starr. . . . He'd brought in a crack investigative reporter, Dan Moldea, who'd exposed Ronald Reagan's questionably close ties to Hollywood mogul Lew Wasserman and Teamster money, to run his million-dollar project."
---
Other Articles
Moldea's work has appeared in, among other publications: the Los Angeles Times, the Washington Post, the London Observer, Playboy, the Boston Globe, the Atlanta Constitution, the Montreal Star, Regardie's, Editor & Publisher, and the Nation. In addition, he has done free-lance work with NBC Nightly News, National Public Radio, the Detroit Free Press, and syndicated columnist Jack Anderson. His book reviews have appeared in the Washington Post Book World. Also, he is a former contributing editor for Washington Crime News Service, which includes such law enforcement publications as Crime Control Digest and Organized Crime Digest.
Moldea co-authored the article, "Networks Knuckle Under to Laxalt: The Story That Was Never Aired," which appeared in the Village Voice in March 1985 and was selected as one of the "Ten Best Censored Stories of 1984-85" by Project Censored, a prominent First Amendment public interest group. The article revealed details of decisions made by CBS's Sixty Minutes and ABC's World News Tonight to kill their scheduled broadcasts of the association between Nevada Senator Paul Laxalt and organized crime figures.
---
Lectures
A long-time member of the International Platform Association, Moldea has lectured on "The Mafia in America" since 1983, making over a hundred appearances at colleges and universities throughout the country, as well as to a variety of civic organizations. In discussing Moldea's program, Penn State University wrote, "Moldea's work as an investigative reporter has helped educate the public and urged others to take action against organized crime." Ohio University stated, "The entire campus has been talking about the lecture for nearly a week, something that the Student Lecture Series has never seen before. Every programming organization across America should attempt to schedule Dan Moldea sometime during their calendar year." The University of Illinois said, "Moldea's presentation was a provocative look into organized crime which stirred much reaction from the audience. He was more than willing to respond to questions, support his statements and listen to others. We would wholeheartedly recommend other universities to invite Dan E. Moldea to give his presentation." The programming director at Idaho State University wrote, "Dan told me before the show that if people would pay attention his would be my best show all year. People did and he was right." The student newspaper at Southern Mississippi University wrote, "Looking like a stereotypical mobster dressed in black and grey, Moldea received a standing ovation after his two-hour talk." And in a letter to Moldea's booking agent, Valparaiso University wrote, "Thank you for providing us with the opportunity to hear such a brilliant man speak."
After covering a speech by Moldea to the Citizens' League of Greater Youngstown, an Ohio city that has experienced severe problems with the Mafia, the Youngstown Vindicator reported: "Author Dan E. Moldea took the check for his speaking engagement, ripped it up and told the [audience] to use it for a crime commission."
---
Radio and Television Appearances
Moldea has been featured on numerous national and local radio and television programs, including: ABC's World News Tonight, Nightline, Prime Time Live, and Good Morning America; the CBS Evening News, the Pat Sajack Show, the CBS Morning News, and Nightwatch; NBC's Nightly News, and Unsolved Mysteries; PBS's Frontline and the Kwitny Report; CNN's American Morning, Burden of Proof, Crossfire, Inside Politics, and Reliable Sources; Court TV's Catherine Crier Live; CNBC's Rivera Live and The Big Idea; MSNBC's the Big Show and The Abrams Report; C-SPAN; and the syndicated Entertainment Tonight and Now It Can Be Told, as well as National Public Radio's All Things Considered, Talk of the Nation, Morning Edition, and Weekend Edition. He has also appeared on the Larry King Show, the Michael Jackson Show, and the Stardust Line in Las Vegas, among other programs.
He was the subject of a January 1988 profile, "Investigating the Mafia," which appeared on the nationally-syndicated Evening Magazine television program. He also has been featured on numerous national and international television documentaries about organized crime.
Moldea was invited to appear on NBC's Today Show to discuss his work in July 1987. However, two days before his scheduled appearance, the National Association of Broadcast Employees & Technicians (NABET) organized a nationwide strike against NBC. Moldea refused to cross the NABET picket line and did not appear on the program.
---
Other Legal Cases
Moldea has never been sued for any of his books. Technically, he was sued for one of his articles, "MCA and the Mob," which appeared in the June 1988 issue of Regardie's. After publication of the story, a Los Angeles Mafia figure, the principal target in the article, filed a defamation suit against Moldea. However, the frivolous suit never went beyond the filing stage; no response to the complaint was required. The Mafia figure, who recently had been convicted for criminal tax fraud, dropped the case and went to prison.
After being subpoenaed as a hostile defense witness in U.S. v. Vastola, a 1988 federal racketeering trial in Camden, New Jersey, and ordered to reveal a confidential FBI source, Moldea refused and was represented by the Reporters Committee for Freedom of the Press, which successfully quashed the subpoena. He has also been subpoenaed in several other civil and criminal trials--including State of Ohio v. Piccirrilli (a first-degree murder case), Dowd v. Drinkhall (a libel case), and U.S. v. Mindlin (a sports-gambling case).
Moldea was listed as an expert witness for the prosecution in the U.S. Justice Department's 1988 federal RICO case, U.S. v. International Brotherhood of Teamsters, which was settled before trial. Moldea also served as an expert witness for the defense in the 1990 libel case, Jack Kent Cooke v. Washingtonian. The case involved allegations of game-fixing in the NFL.
In June 1993, Moldea filed suit against Howard Safir, the former head of the U.S. Federal Witness Protection Program. Moldea and Safir had signed a collaboration contract in 1992, agreeing that Moldea would write and help market a book proposal about Safir's career. Moldea consented to share the risk with Safir, working for several months, gratis and under a cloak of confidentiality--but with a promise of future royalties. However, after completing a 96-page proposal, Moldea discovered that Safir had attempted and failed to sell his autobiography in each of the previous two years, rendering the new project "damaged goods." When Moldea learned about this alleged deception, he confronted Safir, who unilaterally ended their arrangement.
Moldea v. Safir was heard in Maryland's Circuit Court for Anne Arundel County. On December 11, 1995, after a two-week trial, a six-member jury ruled in Moldea's favor and awarded him damages, finding that Safir had engaged in negligent misrepresentation, as well as breach of contract. After his victory, Moldea told the New York Daily News, "When you're asked to share the risks, you have to know what the risks are."
Within days after the case ended, Mayor Rudolph Giuliani appointed Safir as the police commissioner of New York City.
---
Professional Affiliations
Moldea was the 1981-1982 president of the Washington Independent Writers Association and co-chaired the Washington delegation to the 1981 American Writers Congress in New York, the first such conference of writers in nearly fifty years. He served on the Congress's planning and steering committees. In March 1980, Moldea testified before the U.S. Senate Antitrust Subcommittee on the growing problem of corporate concentrations in the publishing industry. In May 1982, he testified on Capitol Hill before a group of U.S. senators and congressmen in support of the Freedom of Information Act. In October 1992, he testified before the National Conference of Commissioners on Uniform State Laws in support of the Uniform Defamation Act. In May 1993, he testified against legalizing sports gambling before the Assembly Appropriations Committee of the New Jersey state legislature and on behalf of the New Jersey Thoroughbred Horseman's Benevolent Association.
Moldea was the 1989 winner of WIW's Philip M. Stern Award "for outstanding service to writers and the writing profession."
Currently, Moldea serves on the WIW Advisory Board. He is a former National Vice President of the National Writers Union--of which he is a founding member. Also, he belongs to Investigative Reporters & Editors (IRE) and the National Book Critics Circle.
He is a former Associate Fellow at the Institute for Policy Studies, a Washington-based think tank. His essay, "Death of the Wizard: Meyer Lansky Without Tears," was selected for publication in IPS's twenty-year anthology, First Harvest, which was published by Grove Press in December 1983. In addition, Moldea has received several grants from the Fund for Investigative Journalism, the Fund for Constitutional Government, and the Inquiry and Accountability Foundation.
Contemporary Authors profiled Moldea in its 1988 volume. His biographical record appears in the 1995-96 edition of Who's Who in the East and the 1998-99 Who's Who in Entertainment.
---
Additional Work History
Moldea was the executive assistant to the Deputy Director of ACTION/Peace Corps in 1979-1980 and was the special assistant to a member of the U.S. Consumer Product Safety Commission in 1977. He was also the Deputy Director of the Portage County Community Action Council in Ohio, a federally-funded anti-poverty agency, where he exposed an embezzlement scandal involving the CAC's executive director in October 1974. In the wake of the executive director's resignation, an editorial in the Akron Beacon Journal stated, "Many talk about carrying on a fight against some wrong as a matter of principle. Few do so. Dan Moldea is one of the few, and through personal determination he has won vindication for his honesty and integrity. . . . That made it a fight worth waging."
A former trucker and member of Teamsters Local 24 in Akron, Ohio, Moldea continues to work closely with the rank and file reform movement within the union. Moldea was also the spokesman for the Independent Truckers Unity Coalition during the 1979 independent truckers' national shutdown. In July 1971, he received statewide attention in Ohio when his truck's cargo exploded while he was en route to Columbus. After jumping from his cab, escaping a second blast, he returned to his flaming vehicle and rocked it back and forth by shifting gears from low to reverse several times on an incline on the edge of the highway, forcing the burning merchandise to slide off the back of the truck. Other truckers, who had stopped to help, extinguished the fire on the truck and its gas tank. Moldea, who was not seriously injured, was credited by the Ohio Highway Patrol for saving his truck; the other truckers were credited with saving Moldea's life.
---
Education
Moldea is a 1968 graduate of Garfield High School in Akron, where he served as senior-class president. He received his bachelor of arts degree, majoring in English and history, in June 1973 from the University of Akron, where he served as student-body president. He is also a member of Phi Delta Theta ("Distinguished Alumnus Award," 1997) and Omicron Delta Kappa.
He did his post-graduate work in history at Kent State University. Working as a graduate assistant at Kent State, he taught an undergraduate course, "Racism and Poverty," in the Honors and Experimental College. Also, he is listed in the 1973-1974 edition of Who's Who Among Students in American Universities and Colleges. At 23, while in graduate school, he ran unsuccessfully for a seat in the Ohio State Legislature.
He has also attended and spoken at numerous local, state, and national conferences that featured seminars and workshops on organized crime and homicide investigation, as well as investigative journalism.
---
Residence
Born on February 27, 1950, in Akron, Ohio, Moldea, who is 6'4" and 225 pounds, resides in Washington, D.C. While working on his book projects, he has also lived in Detroit, Los Angeles, and Manhattan.
His home on the Internet is https://www.moldea.com, which also features FreedomOfInformationAct.com, providing research tools for investigators.
---
Key Articles and Reviews
* Herbert Mitgang, New York Times, "2 Hoffa Books Pose Publishing Problem," June 29, 1978.
* Mike Wendland, Detroit News, "The Hoffa Hunt: Two writers, two theories," September 24, 1978.
* Michael Novak, New York, "The Highwaymen," November 6, 1978.
* Steve Love, Akron Beacon Journal, "Author learns compassion writing on Milo murder," March 25, 1983.
* Jonathan Yardley, Washington Post, "Murder, Dissected," July 2, 1983.
* Jim Quinlan, Chicago Sun-Times, "Fact of the matter is Moldea's forte," August 7, 1983.
* Pete Yost, AP/New York Times, "Reagan Was a Subject of 60's Screen Inquiry," August 22, 1986.
* Ron Curran, L.A. Weekly, "Reagan, MCA, and the Mob," October 3-9, 1986.
* David Pecchia, Los Angeles Times, "Dark Victory," October 12, 1986.
* Nicholas von Hoffman, Grand Street, "Functional Criminals," Winter, 1987.
* Philip Dunne, American Film, "An Offer He Couldn't Refuse?" March 1987.
* Charles Trueheart, Washington Post, "Targeting The NRA," March 26, 1987.
* Bill Steigerwald, Los Angeles Times, "The Mystery Persists in RFK Killing," June 12, 1987.
* Ken Terry, Billboard, "House Panel Mulls Probe of Pisello Case," June 4, 1988.
* Jim Baker, Boston Herald, "Moldea's claims big headache for NFL," July 30, 1989.
* Teri Thompson, Rocky Mountain News, "Spotlight focuses on NFL owners," August 13, 1989.
* Patricia Holt, San Francisco Chronicle, "Is the Mob Calling the Plays in NFL?", September 1, 1989.
* Doug Ireland, Village Voice, "Personal Foul, Roughing the Writer," September 11, 1989.
* Michael Harris, Los Angeles Times, "Interference," September 24, 1989.
* Russell Mokhiber, Corporate Crime Reporter, "Interview with Dan Moldea," October 2, 1989.
* Steve Weinberg, Columbia Journalism Review, "The Unruly World of Book Reviews," March/April 1990.
* Keith Olbermann, L.A. Style, "Sacked by the NFL?," January 1992.
* Paul M. Barrett, Wall Street Journal, "Author Who Sued Over Scornful Review Is Now Scorned by the Publishing World," April 7, 1994.
* Edwin Diamond, New York, "Can You Prove The Hollandaise Was Curdled?" April 18, 1994.
* D. T. Max, New York Observer, "Moldea Reversal Delights The Times," May 16, 1994.
* Christopher Hanson, Columbia Journalism Review, "Playing 'Chicken' With The First Amendment," May/June 1994.
* Carlin Romano, The Nation, "Paper Chase I and II," June 6 & 20, 1994.
* Jamie Prime, Quill, "Two negatives=court date(s)," October 1994.
* Christopher Lehmann-Haupt, New York Times, "Open Door to Conspiracy Theories," May 25, 1995.
* Bill Wallace, San Francisco Chronicle, "A New Look at RFK's Assassination," June 8, 1995.
* Steven Waldman, Newsweek, "Closing the Case on RFK," June 12, 1995.
* Gerald Posner, New York Times Book Review, "Closing the Case of Sirhan," June 18, 1995.
* Don Bauder, San Diego Union-Tribune, "Gambling ties put some NFL figures in league of their own," July 9, 1995.
* Steve Weinberg, St. Louis Post-Dispatch, "Gutsy Author Deserves Attention," July 9, 1995.
* John Aloysius Farrell, Boston Globe, "Dan Moldea's Lonely Beat," August 31, 1995.
* Robert Gearty, New York Daily News, "Writer's suit scorches commish," December 13, 1995.
* Steve Love, Akron Beacon Journal, "Mob writer Moldea trains his sights on cops," March 10, 1996.
* Rege Behe, Pittsburgh Tribune-Review, "Author, police partners take on Mark Fuhrman," March 30, 1997.
* Lou Jacobson, National Journal, "Dan Moldea Battles for His Book," March 11, 1998.
* Lori Leibovich, Salon, "Why Vincent Foster can't rest in peace," May 28, 1998.
* Gene Lyons, Arkansas Democrat-Gazette, "Double standard for Starr coverage," June 3, 1998.
* Alexis Simendinger, National Journal, "Look Who Suspects a Cover-up," June 6, 1998.
* Robert Sherrill, Washington Post, "Anatomy of a Suicide," June 21, 1998.
* Gene Lyons, Arkansas Democrat-Gazette, "Why is Starr in such a hurry?," July 29, 1998.
* Frank Greve, Knight-Ridder, "Writer Raises New Questions About How Starr Works With Reporters," August 29, 1998.
* Gene Lyons, Arkansas Democrat-Gazette, "Can we live with these standards?," September 2, 1998.
* Howard Kurtz, Washington Post, "Airing on the Side of Caution," January 13, 1999.
* Knut Royce, Newsday, "Respected Author Aids Flynt in Crusade," January 15, 1999.
* Steve Love, Akron Beacon Journal, "Moldea risks respect to end hypocrisy," January 19, 1999.
* Carol Lloyd, Salon, "Finally, the Flynt Report," March 26, 1999.
* Denise Hamilton, New Times, "Larry Does D.C.," September 2-9, 1999.
* Nicholas Confessore, American Prospect," "Hillary Was Right," January 17, 2000.
* John Greenya, Washington Lawyer, "How To Deal With Journalists," December 2000.
* Timothy Noah, Slate, "O Brother, Where Art Thou?" January 3, 2001.
* Jason Cole, Miami Herald, "Son of Late Rams Owner Still Can't Hide Bitterness," January 29, 2000.
* Don Bauder, San Diego Union-Tribune, "Pro sports, gambling have had a long, cozy relationship," February 25, 2001.
* Dexter Filkins, New York Times, "Anthony J. Giacalone, 82: Man Tied to Hoffa Mystery," February 26, 2001.
* Jerry Seper and Audrey Hudson, Washington Times, "POGO used grant to probe GOP lawkmakers," April 17, 2001.
* Jeff Stein, Salon, "The Greatest Vendetta on Earth," Augsut 30, 2001.
* James Bates, Los Angeles Times, "Lew Wasserman: 1913-2002," June 4, 2002.
* John L. Smith, Las Vegas Review-Journal, "Las Vegas risks squeaky clean image by associating with seedy NFL," January 19, 2003.
* Don Bauder, San Diego Union-Tribune, Charges, NFL shock city back to its senses," March 7, 2003.
* Carlton Thompson and Jerome Solomon, Houston Chronicle, "The NFL's dirty little secret," January 29, 2004.
* David Ashenfelter, Detroit Free Press, "Was Hoffa Killed Inside This Home?" May 29, 2006.
* Erik Lundegaard, Seattle Times, "Taking up to task for wallowing in mudslinging of Clinton bashers," July 23, 2004.
* Lloyd Grove, New York Daily News, "Witherspoon & Richie Get Director's Cut," March 27, 2006.
* David Ashenfelter and Joe Swickard, Detroit Free Press, "The hunt for Hoffa heats up," May 19, 2006.
* David Shepardson, Detroit News, "Dig for Hoffa could cost up to $500K," May 23, 2006.
* Bill Kaufmann, Calgary Sun, "Where's Jimmy?" May 28, 2006.
* Paul Egan, Detroit News, "Hoffa hunt cost questioned," May 29, 2006.
* Dave Hyde, Baltimore Sun, "Golfer's Story Adds Another Chapter to Legend of 1958 Colts Bet," January 29, 2007.
* Eve Conant, Newsweek, "Follow the Numbers," July 23, 2007.
* Jonathan Tilove, New Orleans Times-Picayune, "Reporter finds honor in muck," July 26, 2007.
* Howard Kurtz, Washington Post, "Morals of a Muckraker: Dan Moldea Tracks Down Peccadilloes of the Powerful Like the News Hound He Is," August 8, 2007.



2004
---
---